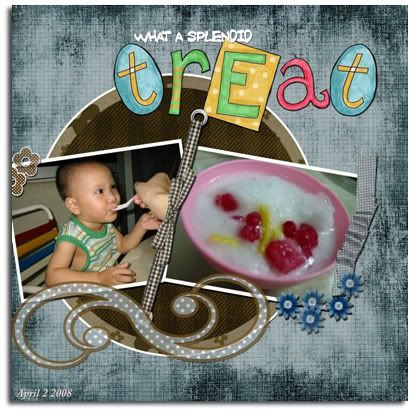 Scrap Credits
Serie bleu kit from happy-scrap
Happy Easter freebie Alphas from Kate Hadfield

Some children like sweets.
Some children like cakes and cookies.
And yet, some children would do anything for chocolates.
But my boy…?  Give him a bowl of thab tim krob anytime!  Could it be hereditary?